Former director of public prosecutions will fight safe Labour seat, replacing the former Cabinet minister Frank Dobson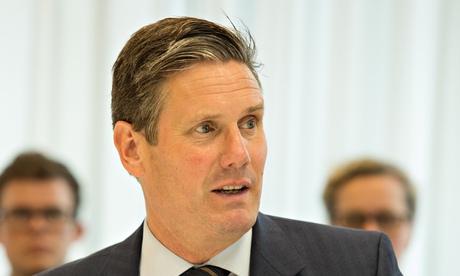 The former director of public prosecutions Sir Keir Starmer has been selected to fight a safe Labour seat in next year's general election.
The human rights lawyer saw off four challengers to win the right to contest the Holborn and St Pancras seat being vacated by the former Cabinet minister Frank Dobson after 34 years.
Earlier this week, he received the endorsement of the former Labour leader, Neil Kinnock who praised his "courage, integrity and principles".
The other candidates in the race to defend Dobson's 9,942 majority in the central London constituency were lawyer Raj Chada, council leader Sarah Hayward, doctor Patrick French and West Hampstead councillor Angela Pober.
Original Website: http://www.theguardian.com/law/2014/dec/13/keir-starmer-stand-labour-mp-holborn-st-pancras
Do you like this post?